Speaker

Nina Totenberg

Lecture date

Originally aired: February 2nd, 2023

Time

7:30 pm - 8:30 pm

Title

Dinners with Ruth: A Memoir on the Power of Friendships
Nina Totenberg shines a light on the inner workings of the nation's highest court and helps audiences understand the impact of headline-making judicial cases on America's future. One of the country's most respected journalists and a doyenne of the Supreme Court, Totenberg is National Public Radio's award-winning legal affairs correspondent. With more than forty years' experience at NPR, her reports are regularly featured on NPR's All Things Considered, Morning Edition, and Weekend Edition.
Totenberg has won every major journalism award in broadcasting and holds the distinction of being the first radio journalist to have won the National Press Foundation's "Broadcaster of the Year" award. Referred to as "the crème de la crème" of NPR by Newsweek, Totenberg shares her seasoned reflections on the Supreme Court, top legal issues affecting everyday Americans, and the important cases being considered by the court. In-depth and wildly thought-provoking, her deep experience and nuanced perspective provides audiences insight into today's judicial headlines like no one else can.
A tribute and testament to her nearly fifty-year friendship with Supreme Court Justice Ruth Bader Ginsberg, Totenberg's memoir, Dinners With Ruth: A Memoir on the Power of Friendships, will be published by Simon & Schuster in September 2022.
Series tickets are on sale now. Single lecture tickets go on sale Thursday, January 19, 2023, at 10am.
Speaker

Doris Kearns Goodwin

Lecture date

Originally aired: October 18th, 2022

Time

7:00 pm - 8:30 pm

Title

The Voting Rights Act of 1965 and President Lyndon B. Johnson
Doris Kearns Goodwin is a world-renowned presidential historian, public speaker, and bestselling author. Goodwin's career as an author was inspired when, as a 24-year-old graduate student at Harvard, she was selected to join the White House Fellows, one of America's most prestigious programs for leadership and public service. Goodwin worked with President Lyndon B. Johnson in the White House and later assisted him in writing his memoirs. She later wrote her first book, Lyndon Johnson and the American Dream, which became a national bestseller. It was re-released in 2019 with a new foreword highlighting Johnson's accomplishments in domestic affairs that have stood the test of time.
She was awarded the Pulitzer Prize for No Ordinary Time: Franklin and Eleanor Roosevelt: The Home Front in World War II. Goodwin's Team of Rivals: The Political Genius of Abraham Lincoln served as the basis for Steven Spielberg's hit film Lincoln and was awarded the prestigious Lincoln Prize, the inaugural Book Prize for American History, and the Lincoln Leadership Prize. Her latest book, Leadership in Turbulent Times, was published in September 2018 to critical acclaim and became an instant New York Times bestseller.
Well known for her appearances and commentary on television, Goodwin is frequently seen in documentaries and on news and cable networks. In 2020, she served as the executive producer for History Channel's six-hour, three-night miniseries event, Washington. Goodwin recently founded Pastimes Productions with Beth Laski to develop and produce film, television, and digital projects.
Goodwin lives in Boston, Massachusetts. She was the first woman to enter the Boston Red Sox locker room in 1979 and is a devoted fan of the World Series–winning team.
Past lecture series
Fall 2021 - Spring 2022
Speaker

Annette Gordon-Reed

Date

May 10th, 2022

Time

7:00 pm - 8:30 pm

Title

On Juneteenth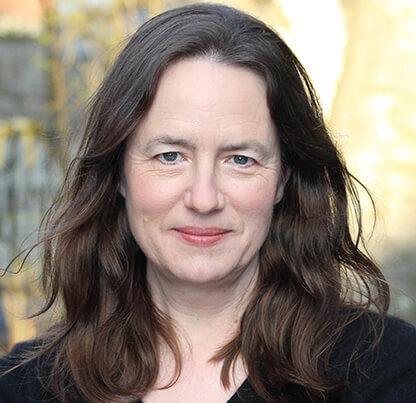 Speaker

Heather Cox Richardson

Date

April 12th, 2022

Time

7:00 pm - 8:30 pm

Title

How the South Won the Civil War: Oligarchy, Democracy and the Continuing Fight for the Soul of America
Speaker

Erik Larson

Date

March 1st, 2022

Time

7:00 pm - 8:30 pm

Title

The Splendid and the Vile: A Saga of Churchill, Family, and Defiance During The Blitz
Speaker

Fredrik Logevall

Date

February 1st, 2022

Time

7:00 pm - 8:30 pm

Title

JFK: Coming of Age in the American Century, 1917–1956
Speaker

Yamiche Alcindor

Date

October 25th, 2021

Time

7:00 pm - 8:30 pm

Title

Truth in Journalism: Reporting on Politics and Identity in America