Speaker

Annette Gordon-Reed

Date

May 10th, 2022

Time

7:00 pm - 8:30 pm

Title

On Juneteenth
Originally aired:  May 10th, 2022
Annette Gordon-Reed is a professor of history in the Faculty of Arts and Sciences at Harvard University, the Carl M. Loeb University Professor at Harvard Law School, and the award-winning author of six books. Her latest book, On Juneteenth, sets out to capture the integral importance of the holiday to American history, which commemorates the end of slavery in the United States. In her earlier piece "Growing Up with Juneteenth," written for The New Yorker, Gordon-Reed recounts how the Texas holiday became a national tradition. On Juneteenth is an even deeper, more personal recollection — a captivating blend of memoir and history that explores the violence and oppression that preceded and followed this celebration, what it means now, and how it relates to the larger fight for equality.
Gordon-Reed is also the author of The Hemingses of Monticello: An American Family, which won the Pulitzer Prize in history and the National Book Award for nonfiction along with fourteen other awards. It explores the inconsistencies of Jefferson's stance on slavery and his relationship with enslaved woman Sally Hemings and has been called "the best study of a slave family ever written" by noted Jefferson scholar Joseph Ellis. Her other books include Thomas Jefferson and Sally Hemings: An American Controversy, a rich examination of scholarly writing on the relationships between Jefferson and Hemings, which exposes the possibility that scholars were misguided by their own biases and may even have contorted evidence to preserve their preexisting opinions of Jefferson. Gordon-Reed's upcoming title, A Jefferson Reader on Race, is set to be published in 2022.
Her honors include the National Humanities Medal (awarded by President Barack Obama), a Guggenheim Fellowship, and a MacArthur Fellowship. Gordon-Reed was also elected a fellow of the American Academy of Arts and Sciences and is a member of the Academy's Commission on the Humanities and Social Sciences. In 2019, she was elected a member of the American Philosophical Society.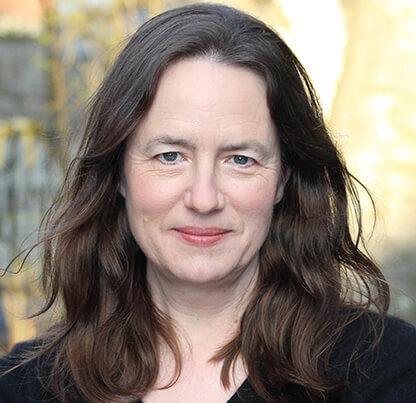 Speaker

Heather Cox Richardson

Date

April 12th, 2022

Time

7:00 pm - 8:30 pm

Title

How the South Won the Civil War: Oligarchy, Democracy and the Continuing Fight for the Soul of America
Originally aired: April 12th, 2022
Reairing: July 15th-17th, 2022
Heather Cox Richardson is professor of history at Boston College and an expert on American political and economic history. She is a leading #Twitterstorian, explaining the historical background of modern political issues through Twitter threads, and the co-editor of We're History, a web magazine of popular history. Through her daily newsletter, "Letters From an American," Richardson shares with over 350,000 readers an authoritative, compassionate overview of the previous day's news. During a time filled with fear and uncertainty, Richardson's newsletters have helped Americans share in the big-picture perspective that only a deep understanding of history can provide. Every night — after a full day of teaching, researching, and writing — Richardson assesses the day's news and offers up an analysis of its significance to her grateful readers across the country.
Richardson is the author of six books on American politics including most recently How the South Won the Civil War: Oligarchy, Democracy and the Continuing Fight for the Soul of America. While the North prevailed in the Civil War, ending slavery and giving the country a "new birth of freedom," Richardson argues that democracy's blood-soaked victory was ephemeral. The system that had sustained the defeated South moved westward and there established a foothold. To reveal why this happened, How the South Won the Civil War traces the story of the American paradox, the competing claims of equality and subordination woven into the nation's fabric and identity. Debunking the myth that the Civil War released the nation from the grip of oligarchy, expunging the sins of the Founding, it reveals how and why the Old South not only survived in the West, but thrived.
Speaker

Erik Larson

Date

March 1st, 2022

Time

7:00 pm - 8:30 pm

Title

The Splendid and the Vile: A Saga of Churchill, Family, and Defiance During The Blitz
Originally aired:  March 1st, 2022 Reairing: August 19th – 21st, 2022
Erik Larson is a master of narrative nonfiction. His vividly written, bestselling books have won several awards and been published worldwide. His critically acclaimed book, The Devil in the White City, inter­twines the stories of the Chicago 1893 World's Fair and one of America's worst serial killers. It remained on the New York Times bestseller lists for a combined total of over six years, and in 2020, the New York Public Library voted it one of the 125 most important books of the last 125 years.
His latest book, The Splendid and the Vile: A Saga of Churchill, Family, and Defiance During The Blitz, a biography of Winston Churchill's first year as prime minister, is a New York Times Notable Book of 2020 and a Kirkus Best Book of 2020. In The Splendid and the Vile, Larson shows, in cinematic detail, how Churchill taught the British people "the art of being fearless." It is a story of political brinkmanship, but it is also an intimate domestic drama, set against the backdrop of Churchill's prime-ministerial country home, Chequers; his wartime retreat, Ditchley; and 10 Downing Street in London. Drawing on diaries, original archival documents, and once-secret intelligence reports — some released only recently — Larson provides a new lens on London's darkest year through the day-to-day experience of Churchill and his family.
Larson graduated summa cum laude from the University of Pennsylvania, where he studied Russian history, language, and culture. He received a master's degree in journalism from Columbia University. After a brief stint at the Bucks County Courier Times, Larson became a staff writer for The Wall Street Journal and later a contributing writer for Time magazine. He has written articles for The Atlantic, Harper's, The New Yorker, and other publica­tions. He has taught nonfiction writing at San Francisco State, the Johns Hopkins Writing Seminars, and the University of Oregon.
Speaker

Fredrik Logevall

Date

February 1st, 2022

Time

7:00 pm - 8:30 pm

Title

JFK: Coming of Age in the American Century, 1917–1956
Originally aired:  Feb 1st, 2022Reairing: September 16th – 18th, 2022
Fredrik Logevall is an award-winning, renowned historian, accomplished educator, and prolific writer on the Vietnam War and its legacy. His epic and groundbreaking book Embers of War: The Fall of an Empire and the Making of America's Vietnam, won both the 2013 Pulitzer Prize in History and the prestigious Parkman Prize, which deemed it an "extraordinary work of modern history." The book draws on more than a decade of research and sources and archives on three continents.
His most recent book, JFK: Coming of Age in the American Century, 1917–1956, is a sweeping, revelatory biography that takes readers as close as they have ever been to the real John F. Kennedy. The first volume of a two-part biography, this book spans the first thirty-nine years of JFK's life — from birth through his decision to run for president — to reveal his early relationships, his formative experiences during World War II, his ideas, his writings, and his political aspirations. In examining these pre–White House years, Logevall shows readers a more serious, independently minded Kennedy than what was previously known, whose distinct international sensibility would prepare him to enter national politics at a critical moment in modern U.S. history.
In addition to his prolific writing career, Logevall is the Laurence D. Belfer Professor of International Affairs at Harvard Kennedy School and professor of history at Harvard Faculty of Arts and Sciences. He is a popular speaker at lecture series, colleges and universities, and historical organizations across the United States. In addition to his expertise in all aspects of the Vietnam War, his in-depth knowledge of international relations and foreign policy allows him to skillfully draw parallels between history and current events — inspiring audiences and encouraging dialogue about the lessons that can be learned from the past.
Speaker

Yamiche Alcindor

Date

October 25th, 2021

Time

7:00 pm - 8:30 pm

Title

Truth in Journalism: Reporting on Politics and Identity in America
The Oregon Historical Society is thrilled to kick-off the 2022 Mark O. Hatfield Lecture Series with a virtual presentation by PBS NewsHour White House Correspondent Yamiche Alcindor. In this presentationAlcindor will look at the current political issues facing the United States and share her experiences reporting on international, national, and local dynamics. She will offer her observations on the White House and Washington politics, her thoughts on how social justice issues are affecting the country's future, and her analysis of the latest stories surrounding elections.
Alcindor will talk about how her decision to pursue journalism came at 16 years old when she learned the tragic truth about the 1955 murder of Emmett Till and the launch of the civil rights movement. Regarded as one of the most respected voices in journalism today, Yamiche Alcindor is known for her command of public policy issues and her intrepid work as a member of the White House press corps. During a career that includes writing for USA Today and the New York Times, Alcindor has covered some of the most momentous political stories of our time. As the White House correspondent for PBS NewsHour and a NBC and MSNBC Political Contributor, Alcindor methodically unravels the steady stream of breaking news to help listeners make sense of it all. In May 2021, Alcindor was named as the ninth moderator in the 54-year history of Washington Week, which is the longest running primetime news and analysis program on television.
The daughter of Haitian immigrants who met while attending Boston College, Alcindor has written extensively on the intersection of race and politics. Alcindor earned a bachelor's degree in English, government, and African American studies from Georgetown University and a master's degree in broadcast news and documentary filmmaking from New York University. She is the recipient of numerous awards and recognitions for her work, including the 2020 Aldo Beckman Award from the White House Correspondents' Association for Overall Excellence in White House Coverage and the 2020 Gwen Ifill Award from the International Women's Media Foundation.
Past lecture series