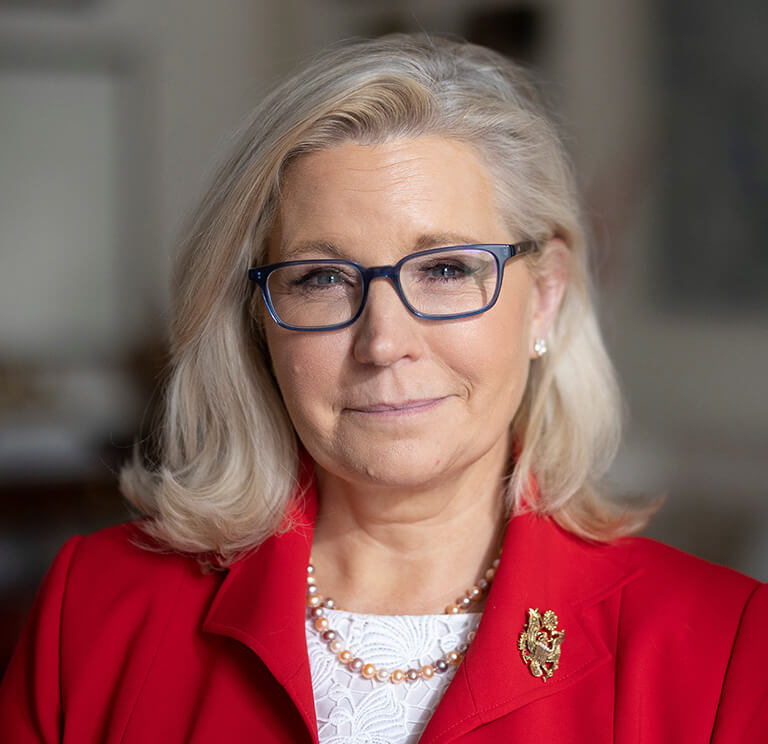 Speaker

Liz Cheney

Lecture date

March 5th, 2024

Time

7:00 pm - 8:30 pm

Title

Oath and Honor: A Memoir and a Warning
Liz Cheney served as the U.S. representative for Wyoming's at-large congressional district from 2017 to 2023. She chaired the House Republican Conference, the third-highest position in the House Republican leadership, from 2019 to 2021, and served as the Vice Chair of the Select Committee investigating the January 6 insurrection.
Decades from now, scholars, historians, and students will look to the events of January 6, 2021, as pivotal in American history — events that put to the forefront the question of whether the founding principles of our nation and our Constitution will continue to stand. Cheney had a front-row seat to the events of the day as well as a direct influence, on how they are understood by the American public. Her experience is reflected in her new book, Oath and Honor: A Memoir and a Warning. In 2022, Cheney, along with Ukrainian President Volodymyr Zelensky, received the John F. Kennedy Presidential Library's Profile in Courage Award.